Axon Framework Release Party 2.0 great succes!
The Axon Framework release Party, which was organized on Thursday last week, has been a great success. The event was at the Observant in Amersfoort and with over 40 curious enthusiastic attendees we  kicked the day off with a nice lunch.
Before we started the sessions, we had decided that we would divide the group into three categories: The ones without any experience with the Axon Framework, the ones who did some research on the framework and the ones who were already in production with the Axon Framework.
The sessions
We started the sessions with an introduction by myself, as the founder of the Axon Framework. I explained the background of CQRS and the benefits of using Axon Framework from a business perspective. I also explained how Axon 2 differs from the previous version.
The first use case was presented by Simon and Bastiaan from E.Novation: the use of Axon in Azera, an application to manage care registration and declarations for the healthcare industry. They explained how Axon reduces their time-to-market, which allows them quickly react on changes in the law. Furthermore, the use of Event Sourcing automatically provides them with the auditing capabilities they require.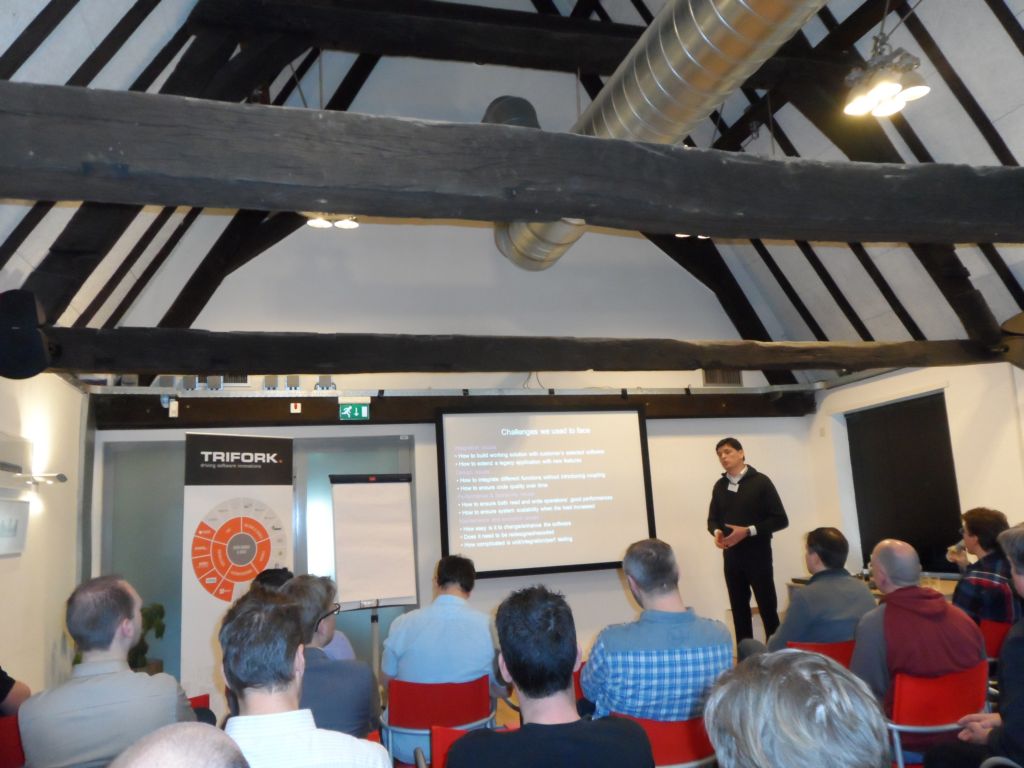 The second use case was presented by Aktive Reply, an Italian company, part of the European Reply Group, that builds and delivers solutions upon Enterprise Content Management infrastructures. Domenico flew in from Milan, Italy, to tell us how they have implemented a large distributed system in one of the top 50 banks. Axon did not only provide the building blocks to build such a system, it helped them reduce their application complexity by 50%! He also explained how Aktive Reply has bundled some of their best practices into an open source product called Aktive Cortex.
Panel Discussions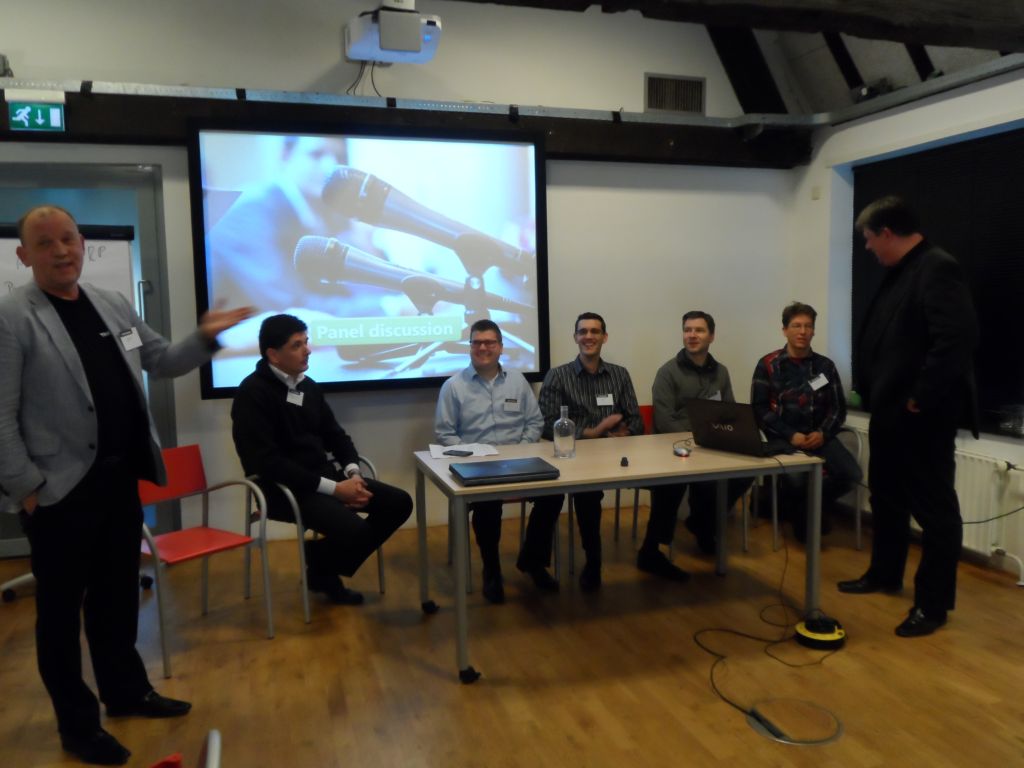 The last part was a Panel Discussion, led by Rolf de Jong, the CIO of AFAS. Bart Vries, lead developer of AFAS joined Allard Buijze, and the case study presenters in the discussion panel. Both Rolf as well as the audience came up with very interesting questions about the panel's vision about CQRS and the Axon Framework.
The day concluded with some drinks and snacks. As always, nothing gets a discussion going like a beer does.
Download the presentations
If you've missed the event, you can request a download the presentations here.
The download includes:
An introduction to the Axon Framework
Axon case study 1: presented by E.Novation
Axon case study 2: presented by Aktive Reply
If you want more…
If you would like to dive into the technical details in more detail please don't forget, we also have a CQRS workshop planned on March 13th in Zurich and on March 21st in Amsterdam. More information on costs, timings and a course outline visit our website. Thanks to all those that joined us to make this day a great success.