City-wide crowd management in Amsterdam
As most residents and visitors of Amsterdam know, every year more people are visiting Amsterdam, city wide events like GayPride, Koningsdag and MuseumNacht are getting bigger and more frequent, putting more strain on the city's infrastructure and all people living in the city center.
That's why this November 7th, Amsterdam Marketing organized the Museumn8 hackathon to allow developers to come up with creative and innovative solutions for improving improving mobility, navigation and crowd management in the city. Twenty teams eventually participated.
Trifork (Rienk Prinsen, Marleine van Kampen, Marijn van Zelst) and weCity (David Kat, Luc Deliance) teamed up and joined the hackathon to give their take on solving this problem. Their solution: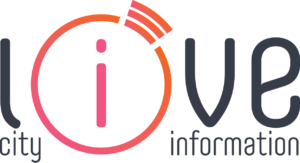 By transforming the advertisement billboards of JCDecaux into large information screens displaying real-time information, visitors can get informed about activities and interesting places in the vicinity of the billboard. They receive live crowd information, travel times to and queue lengths at museums and even recommendations where to go next.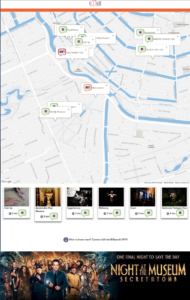 By logging on to the Wi-Fi accesspoint of the billboard, the visitor's smart phone displays a full interactive version of the billboard, where more detailed information can be found, favorites can be saved and even personalized recommendations are shown. By using Wi-Fi access points visitors get real-time insights and suggestions without the need for mobile internet. This is really useful for foreign tourists, but even more important when the mobile network is congested because of the large crowds during big events.
To feed these billboards with live information, the team created a recommendation engine which connects museum and activities with crowd information collected from different sources. Live queue information provided by smart sensors from Glimworm were supplemented with visitor counts at museums provided by a custom made companion app, as well as personal observations collected from visitors using the 'billboard application'.
It's interesting to realize that crowd data obtained from the measured collections have both an objective – and a subjective nature. By combining hard data collected from the sensors and visitor counts with the 'soft' data collected from the crowd perceptions in the billboard visualization, a visitor can better decide on his itinerary.
Despite really positive reactions on the working prototype during the hackathon from colleague hackers as well as the jury, the team unfortunately missed the top positions.
These went out to Virti-Q (an app that tends to address waiting lines at museums), Cultour (customized tours for tourists) and Art Whisperer (a smart tour guide in museums).
A well deserved congrats to these teams!