Trifork Amsterdam opens 54 new offices
Covid-19 is affecting companies around the world, and like many others, Trifork has had to adapt to the changes that have come with this situation. We have been working remotely, following the Dutch government orders, adjusting to the circumstances the best we can. However, this hasn't stopped Triforkers from being hard at work on their current projects and delivering the best custom software solutions as always. Now you might be wondering how they are providing these services without an office. Well, wonder no more! You can see below how Triforkers have adapted to the recent changes by custom-building their offices in the comfort of their own homes.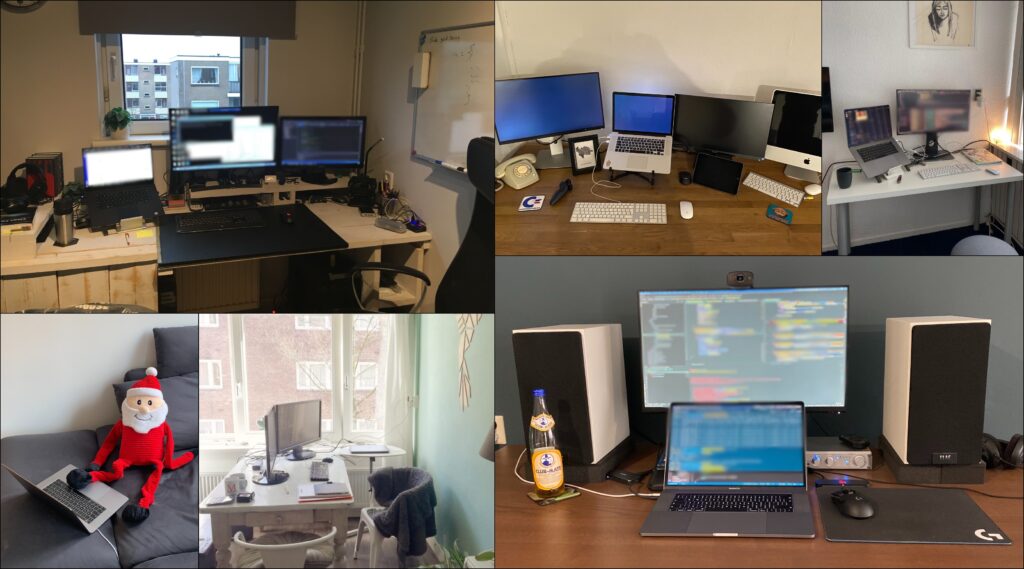 Now, although these might not exactly fall under a custom-built office, as pet owners you also have to adapt, so here are a few bonus ones:

As you can see, Trifork Amsterdam is adapting to a remote working environment, and so far, I think we can say we have made it work rather well. We have tried to adjust while keeping certain routines the same:
Good morning walks around the office are now done through Slack
Morning stand-ups have become Zoom sit-downs
Friday drinks haven't been forgotten, they've just become #vrijmibo on Slack
However, this would not be possible without everyone's hard work, creativity and open-mindedness. We wanted to share with you a few tips from Triforkers in Amsterdam:
If you can maintain a 9-5 schedule, do make sure that your workday ends and that you take time for yourself. Not leaving your workplace can make it hard to disconnect, so after you're done with work, go for a run, read a book, play with your kids/pets or do any other activity that will relax you.
Stay connected with your team; keep them informed through Slack, Zoom, or whatever platform you are using. But also don't check these compulsively, otherwise, you might find it hard to get anything done. A healthy balance is always key!
If possible (i.e., you don't have little kids running around requiring your attention, or you have them under control), go on a walk before starting your workday. This can help you maintain your routine as this would be the time for you to commute.
We hope these few tips can help you the same way they've helped us. And if you want to stay up to date with our home offices, go check us out on Twitter and Instagram, where we will be uploading an office of the week starting this week!