When in doubt, blur it out
The issue around privacy
When taking a photo, have you ever noticed all the people that accidentally appear in it? Or have you ever realized how many people's photos you accidentally appear in?
If you haven't, then let me tell you that if these photos are used without explicit permission from those in it, the person using them could find themselves in a big legal mess.

Because of the security measures regarding data protection, using photos containing recognizable people or information that can be traced, without having their explicit permission, is a breach of the GDPR. Alongside this improvement in GDPR comes a general rise in concern amongst the public regarding their privacy, as people are becoming increasingly aware of their rights.

A Dutch municipality recently had a predicament of this sort when the website promoting the Boxmeer funfair received complaints regarding photos that were being used on the website. The municipality had used photos that contained identifiable people without having their explicit permission to do so. To avoid legal complications, the municipality decided to suspend the site, which hindered the promotion of the fair.

So here you go, anyone, whether they are your average Joe, a big company, a small company or a non-profit organization, with promotional material containing individuals who have not been explicitly asked to be in the picture, need to be more conscious if they want to avoid legal repercussions. But luckily, Trifork is hard at work with a project to help you use images that avoid GDPR breaches.

The SIDN fund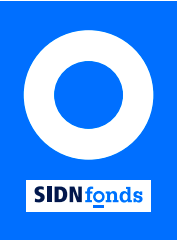 However, before explaining the project, we must acknowledge the SIDN fund, as this project started with their help. The SIDN fund is a public benefit organization that was established in 2014 as a SIDN (Stichting Internet Domeinregistratie Nederland) initiative. They aim to create a safe and robust internet for everyone to use by providing grants to projects promoting this aim. Their main objectives lie in strengthening the web, empowering the user, and using technology for good. Thus, they want to promote the value the internet can have to our society while being aware of and trying to combat the possible downfalls, such as security. With the SIDN grant, Trifork created the visual anonymizer. A rather unoriginal title for a very exciting project, but much like the project itself, the name is also a work in progress.

So, what is it, and what does it actually do?
The visual anonymizer blurs faces and license plates for you, making your life very easy. So the problem that the Boxmeer funfair had before, if another entity was to find themselves in a similar situation, they could use the visual anonymizer to avoid suspending their website. Especially as getting explicit permission from individuals in pictures would be almost impossible. Thus, the visual anonymizer intends to help in the most efficient way as though not to waste time blurring faces and license plates manually or just avoiding them in general.

And how is this going to be done, you may ask? Through APIs and Machine Learning, where items such as faces and license plates are automatically checked through ML. To stimulate and facilitate the use of the tool, it will also be available as a plugin for the two CMS systems: WordPress and Drupal. And best of all, each and every product in the chain that realises this, will be made open source by Trifork. We work for a better and safer web, and give you the tools to do so as well. We strive to do good and provide the best service!

As mentioned the visual anonymizer is still a work in progress, and as such more updates will follow to take you along this project. So stay tuned to find out where the visual anonymizer is heading!